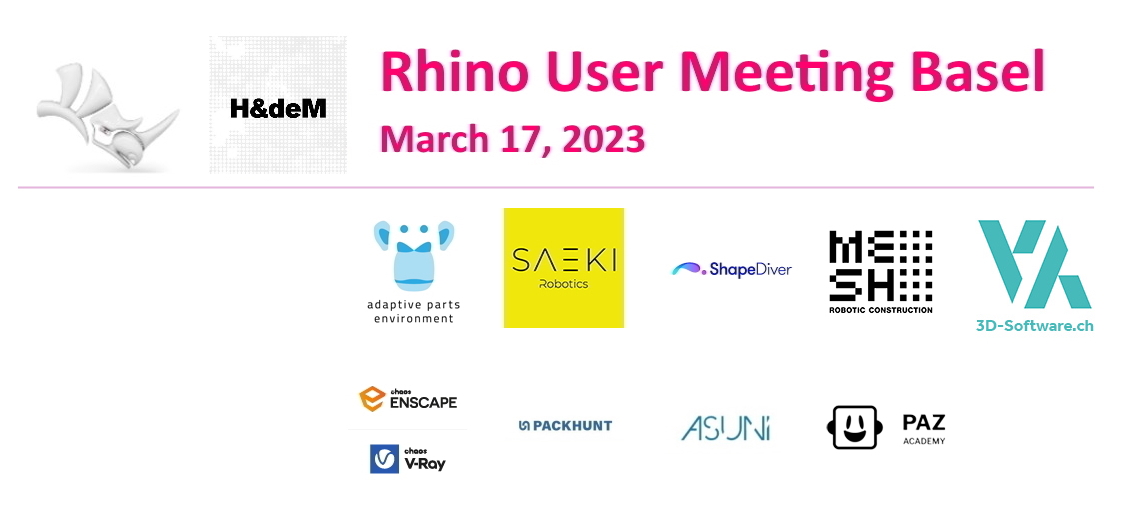 McNeel Europe,
in collaboration with
Herzog & de Meuron
, organizes a
Rhino User Meeting in Basel
on the
17th March 2023
.
Come join us and learn more about state-of-the-art Digital Design and Fabrication.
Get inspiration from industry experts in different fields: Architecture, BIM, Landscape, Design, Algorithmic Modeling, Rendering and Visualization, Footwear, Orthotics, 3D Printing, Robotic milling, Environmental Analysis and much more!
Get the latest news about Rhino WIP, Rhino.Inside, Rhino Compute, Hops, Grasshopper and food4Rhino apps..
Watch presentations and get hands-on with live software demonstrations from our exhibitor partners.
Contact
: carlos@mcneel.com 
Ackermannshof Basel
St. Johanns-Vorstadt 19/21
4056 Basel, Switzerland