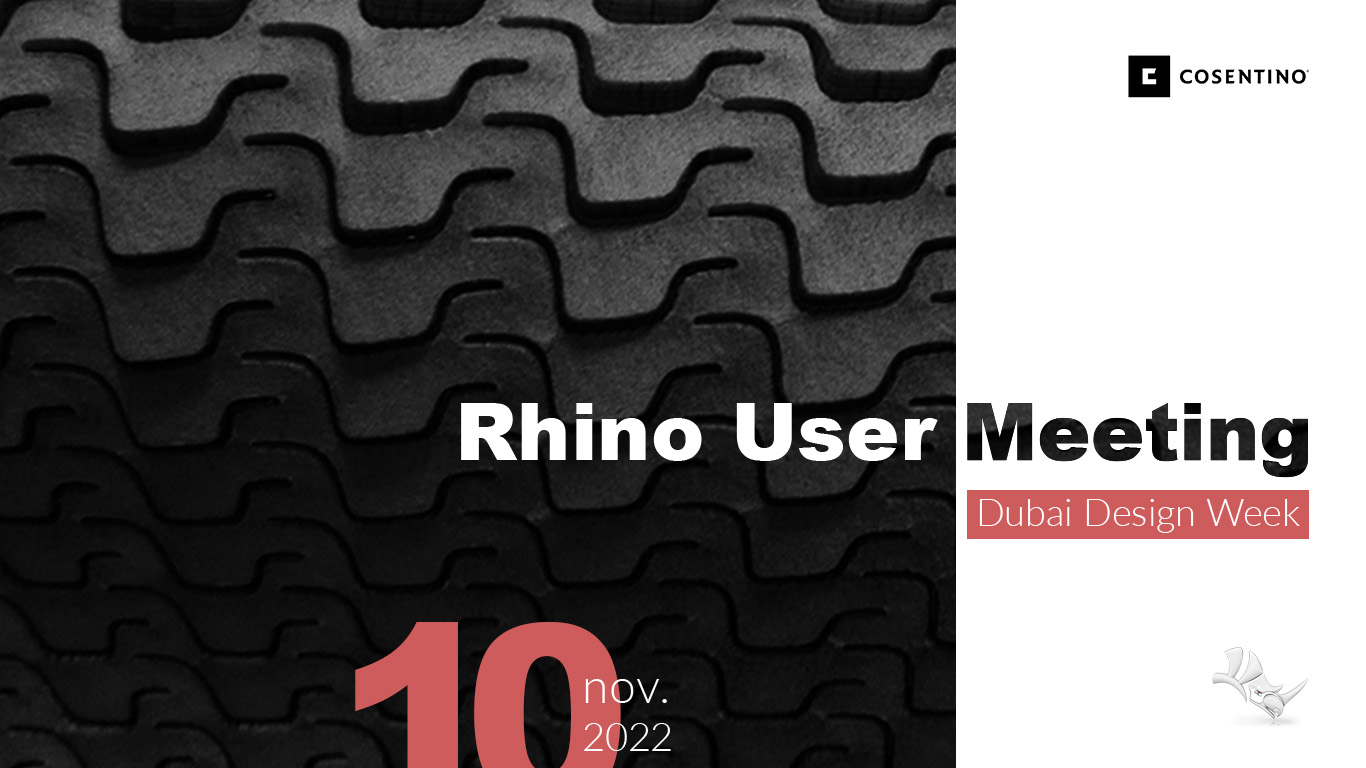 McNeel Europe, in collaboration with Cosentino, organizes for the first time in the Middle East a Rhino User Meeting. The event will take place during the Dubai Design Week on November 10, 2022.
If you are an architect, engineer, product designer, urban planner, landscape designer, 3D modeler, educator, or student, come join us and learn more about state-of-the-art 3D design, analysis, optimization, engineering, and fabrication.
Get inspired by industry experts who will share their more recent projects and workflows with the audience and don't miss the chance to meet other Rhino and Grasshopper users like you.
Get a sneak peek at our new developments and learn more about Rhino's ecosystem.
The agenda is available here.
Participation is free but registration is required for each session. Places are limited so sign up below:
*If you are unable to attend, we kindly ask you to let us know.
More questions? Contact carla.sologuren@mcneel.com.
bio
Ayoub Ahmad. Architect and Computational Designer.
Ayoub is a Dubai-based architect and designer whose interests are in complex geometries, generative design, and exploring the ability to connect various design software workflows with computational strategies and parametric modeling in order to facilitate design projects' complexities.
bio
Jerome Cristobal. Senior BIM Coordinator at Jacobs.
Jerome has spent the last 6 years of his professional BIM career in Qatar working for two major
programs namely, Doha Metro and FIFA World Cup Qatar 2022. It was during this time, many of the
well-known design firms involved in said projects are transitioning to computational design methods.
Being an experienced user of Rhino-Grasshopper and Revit, Jerome was able to work effectively as BIM
Coordinator for Qatar Rail Major Stations Program; and as BIM Analyst, helping deliver 8 FIFA-compliant
stadiums for the upcoming World Cup. Having gained project delivery experience from 2 major
programs, Jerome has been transferred to Dubai by his employer early this year, to help startup various
Saudi-based projects for the company.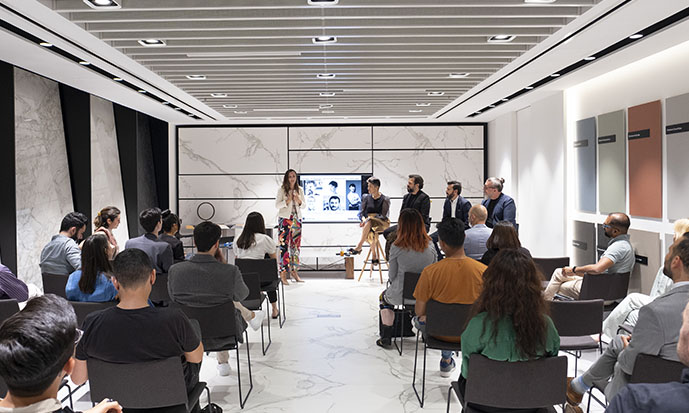 Cosentino Dubai City
Dubai Design District, d3. Building 4 Unit 401 A
Dubai – United Arab Emirates
Cosentino Group is a global, family-owned company that produces and distributes high value innovative and sustainable surfaces for architecture and design. The company's technologically advanced brands, Silestone®, Dekton® and Sensa® by Cosentino, add value and inspiration to people's lives by enabling the creation of unique designs for home and public spaces.
The group bases its development on international expansion, an innovative research and development program, respect for the environment and sustainability, and its ongoing corporate commitment to society and the local communities where it operates, education, equality and health & safety.
Cosentino Group currently distributes its products and brands in more than 110 countries, from its headquarters in Almeria, Spain. Currently Cosentino is present in 40 countries, with its own assets in 30 of them. The group has eight factories – seven in Almería, Spain and one in Brazil, one intelligent logistic platform in Spain, and more than 140 commercial and business units throughout the world. More than 90% of Cosentino Group's financial turnover comes from international markets.
The Group's Middle East operations hub is the Cosentino City Dubai showroom and experiential centre in d3, catering to projects across the region.