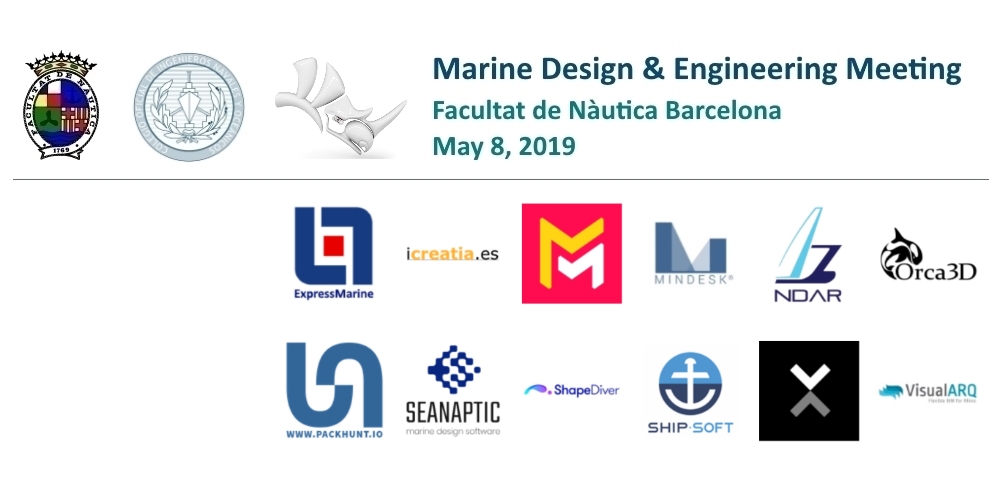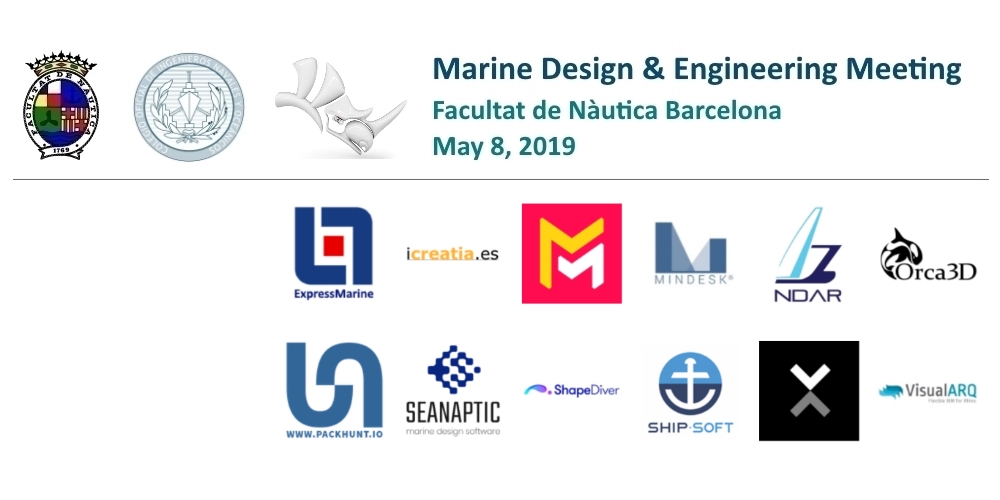 Oceánicos, organizes a Rhino "Marine Design & Engineering" Meeting in Barcelona on May 8, 2019.
Come join us and learn more about state-of-the-art 3D Design, Analysis, Optimization, Engineering and
Fabrication.
Get inspiration from industry experts in Yacht Design, Naval Architecture and Shipbuilding, who will
share their more recent projects and workflows with the audience.
Watch presentations and get hands-on with live software demonstrations from our exhibiting partners
and solution providers in Hull Design and Fairing, Parametric Engineering, CFD, Piping, Augmented Reality,
Visualization, Product Configurators, and much more!
Learn about Rhino's royalty free Developer Tools, Frameworks and Ecosystem: RhinoCommon, Rhino
Inside, Rhino Compute, RhinoVR, Sub-D, YAK, Grasshopper and food4Rhino.
Agenda available here.
Conference keywords: Hull Design and Fairing, Hydrostatics and Stability, Computer Fluid Dynamics (CFD),
Speed and Power, Weight and Cost, Parametric Structural Design, Interior Design, Lofting, Piping, Reverse
Engineering, Programming Tools, RhinoCommon, .NET, Python, Grasshopper, Rendering and Visualization,
Virtual and Augmented Reality, Class A, food4Rhino.
Who should attend: Naval Architects, Naval Engineers, Yacht Designers, Software Developers, 3D
Modelers.
Tickets (Coffee breaks, lunch and networking drinks included within the ticket price):
Early Bird pricing until April 30, 2019): €60 + VAT
* Want to be a speaker or an exhibitor? Contact carlos@mcneel.com.
bio
Andrés de Santiago López.
bio
Verena is a German architect and researcher and works at McNeel Europe S.L. in European Research projects (H2020) and specialized software training for external trainers.
Currently, she finalized her doctoral research project about Artificial Coral Reef Design in the Bali Sea at the Bauhaus University in Weimar (Prof. Sven Schneider) funded by the German Academic Scholarship Foundation and the Andrea von Braun Foundation.
She holds a diploma degree with Honors in Architecture of the University of Applied Science in Leipzig (HTWK) and a Master in Advanced Architecture at the Institute for Advanced Architecture of Catalonia (IaaC).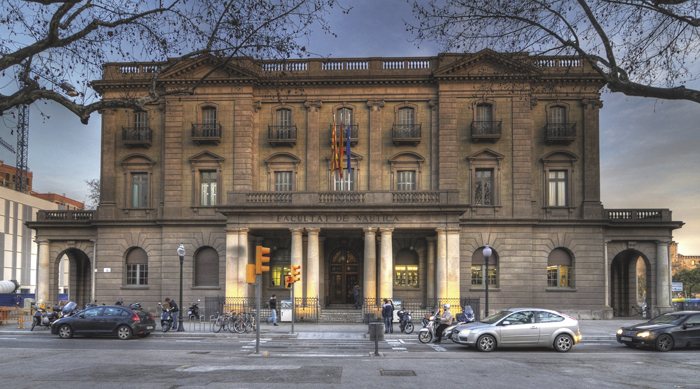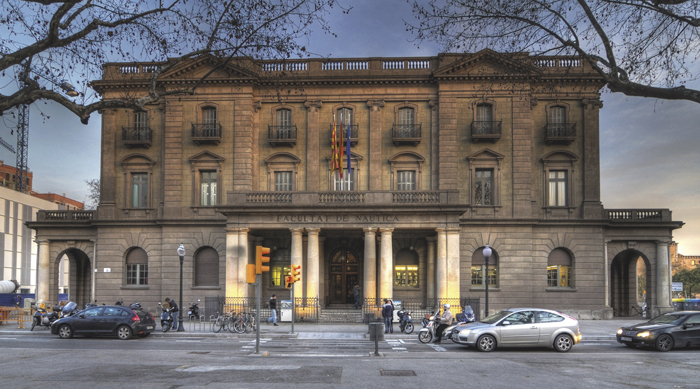 Facultat de Nàutica de Barcelona (FNB – UPC)
Pla de Palau, 18
08003 Barcelona
The Nautical School of Barcelona is a nautical training center with a tradition that goes back to 1769, with a long history behind it, which has been able to combine tradition with modernity, adapting to the requirements of the professional and social world.
For more than two hundred forty years it has been hosting new students in its classrooms and since 1932 it has his headquarters in the majestic building of Pla de Palau, located in a strategic position, by the sea and next to the Port of Barcelona, ​​favoring the presence of a large number of students from different places.