Am 5. Oktober 2017 veranstaltet McNeel Europa ein Rhino-Anwendertreffen an der UdK Berlin.
Nehmen auch Sie daran teil und bringen Sie Ihr Wissen über Digitales Design and Fertigung auf den neuesten Stand.
Erhalten Sie Anregungen von Experten unterschiedlicher Industriezweige: Architektur, Engineering, Produktdesign, Virtuelle und Erweiterte Realität, Visualisierung, 3D-Druck, robotisiertes Fräsen, Umweltanalyse und viele weitere!
Erhalten Sie aktuelle Informationen zu Rhino WIP, Grasshopper und food4Rhino.
Sehen Sie bei Vorführungen zu und sammeln Sie Praxis-Erfahrungen bei den Live-Software-Demos unserer Ausstellungspartner.
Werfen Sie einen Blick in das Vorprogramm (Veranstaltungen finden entweder auf Deutsch oder auf Englisch statt).
EVENT SOLD OUT!
Versäumen Sie auch nicht diese Veranstaltungen am 4. Oktober in Berlin:
———————————————————————————————————————————————-
McNeel Europe organizes a Rhino User Meeting at the UDK Berlin on the 5th October 2017.
Come join us and learn more about state-of-the-art Digital Design and Fabrication.
Get inspiration from industry experts in different fields: Architecture, Engineering, Product Design, Virtual and Augmented Reality, Visualization, 3D Printing, Robotic milling, Environmental Analysis, and much more!
Get the latest news about Rhino WIP, Grasshopper and food4Rhino.
Watch presentations and get hands-on with live software demonstrations from our exhibitor partners.
Check the preliminary programm (*presentations will be either in German or English).
EVENT SOLD OUT!
Don't miss these 2 other events on the 4th October in Berlin:
bio
In 2016/ 2017 I focused as an architect on interior design and architecure for urban living, as a docent for 3D design modeling I focused with several of my level I workshops on architectural forms. I also held workshops with modeling in product design (gadgets on iphone passiv amplifiers and chargers, with modeling on juwellery on rings, etc). So there had been and still is a variety on modiling content – as we know – rhino is the engine for this. 😉 We finalized some workshops with 3D printing for prototypes.
Job: Idealist, Designarchitect. Modeling Lab. Find a interior design concept for the Arctic Experience – Development of design facts and content, perception of space, idea, design of iceparts, form of built ins and components, floors, walls, etc.
Technics skills: 3D design and 3D modeling and 2D sketching/ drawing: Rhino. Visuals: Vray for Rhino. Postporduction: Photoshop, Layout: Rhino and Indesign.
iDea and Designfinding: hand sketching and digital sketching, dreaming, meet and talk, researching … Research: Iceworld – polar regions of the world, flora and fauna of the polar regions. Climate, Forms, etc
Areas/ rooms: Warm – The Eiswelten Lounge. Cold – The Eiswelten Eiswelt.
Formfinding: Ice and Water.
Add-on:Video Animation/ Interactive – Floor and Wall Projection – Interactive animations for the user. Video sreens, images
Costs: … top secret
bio
Nicolas Sterling is a French Structural Engineer – Architect. He graduated from the Conservatoire National des Arts et
Métiers (CNAM) in Paris as a Civil Engineer and from the School of Architecture Paris La Villette as Architect DPLG. He is
Director at SPANS associates, co founded in 2017 in Berlin with the German Architect Elke Sterling-Presser.
Living in Paris and then in London, Nicolas gained 15 years of experience, working internationally as a structural
engineer designer on high-profile multidisciplinary projects including buildings, foot-bridges and large scale art
installations. He worked as Associate Director in AKTII as a team leader in charge of the delivery of complex structures in
the UK and North Africa, such as the "Theatre de Rabat" in Morocco with Zaha hadid Architects. He joined previously
ARUP Building Group and the Advanced Geometry Units, led by Cecil Balmond and Charles Walker, contributing to the
design and the delivery of projects with BIG, Ron Arad, Matthew Richie and Anish Kapoor.
bio
Marvin Bratke is German architect and designer, currently based in Berlin. Following ten years of collaborative experience in academic, research and professional projects he co-founded his speculative research office BART//BRATKE as a network of creative minds in 2014. His ongoing research and design ambitions are focused on emergent technologies in architecture and industrial design, the digital methodology relating both professions and their application in performance-orientated, mobile and ecological building systems. His award winning work has been widely published in several journals and exhibited,  e.g. at the IAA Frankfurt, Munich Design Week. Marvin has been collaborating with internationally renowned office Graft, LAVA and KERE Architecture.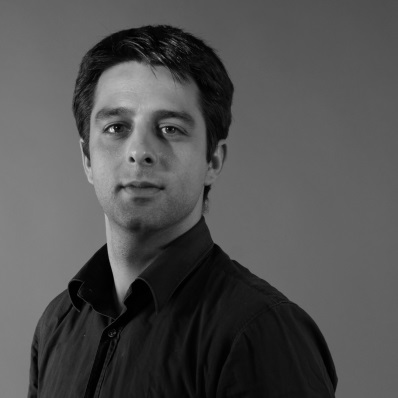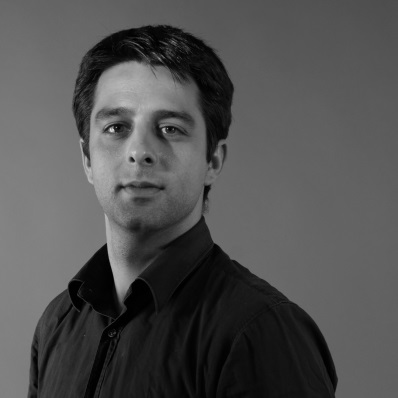 bio
Luca Bacilieri is an architect from Bern, Switzerland and the Co-Founder of PARC (Parametricism architecture research collective) where his friends and he try to push parametric design into the mainstream. Luca holds a BA in architecture from the Berner Fachhochschule. Bevor studying architecture he worked as a draftsman in an engineering office.
bio
The time as a Student at the University of Arts Berlin was a very rich. I had the chance to immerse myself  in many new fields of thought and to test high end technology. I got offer to spend one semester at OCAD U in Toronto, where I first had the chance to learn to use Grasshopper.
Already back in Berlin, I spend one semester researching around parametric design, trying to find a way in which parametric strategies could become accessible and practical for product designers. In the meantime I was supporting the project Ornament & Distorsion at BAU University of applied sciences in Berlin, where I was in charge of the parametric tooling development.
https://www.linkedin.com/in/daniel-valencia-ferr%C3%A1-093b9999/
Willkommen, Dr. Norbert Palz
Introduction to the Rhino User Meeting Berlin, Carlos Pérez Albà
Rodrigo Bárcena (McNeel Europe)
New In Rhino WIP
Some of the new tools and features that will be included in the upcoming version of Rhino. Modeling tools, rendering and display, the inclusion of Grasshopper, and many more behind the curtain tweaks and improvements!
Beyond Digital Revolution
The body of content describes a cross-disciplinary methodology of design generation as execution. Based on complex geometries as parametric environments the presented work is a showcase of architecture, automotive design, jewellery, fashion design and new media art. The content envisions to form a connection between those disciplines with diverse tools as methods of creation (3D Modelling, Scripting, Analog Drawing, Rendering, Animation, VR). 
Modern production processes are being analysed in order to create the relation between digital and analog. Questioning the value of uniqueness confronted with Mass Customization, manifesting the role of the artist/architect in analogy to the Zeitgeist. Presented projects differ in scale ranging from work for internationally renowned architects as Günther Domenig, UNStudio, Zaha Hadid, Miralles Tagliabue, university institutions as the Massachusetts Institute of Technology, Harvard Graduate School of Design, jewellery manufacturers up to personal New Media Art projects.
Daniel Schmitter (Mirrakoi)
augmented CAD, a powerful technology for computer-aided design (CAD) and computer-aided engineering (CAE)
Mirrakoi has invented augmented CAD, a powerful technology for computer-aided design (CAD) and computer-aided engineering (CAE). Mirrakoi provides software that simulates real-world physical contact during the 3D digital modeling process and provides augmented access to the CAD object. Mirrakoi's augmented CAD technology enables unprecedented efficiency, precision, and the acceleration of the interactive design process for CAD and CAE. Mirrakoi's technology is the result of more than 10 years of high-level mathematical research and has been awarded with an international research prize at the 'IEEE International Conference on Image Processing (IEEE ICIP)', which is the primary international conference on image processing and several Swiss national technology-transfer awards. Mirrakoi is a spin-off of the Swiss Federal Institute of Technology in Lausanne, Switzerland, and is specialized in spline technology and computational geometry.
Complete parametric modelling of a project
Thesis Schulprojekt Aufgabe: Die Aufgabe bestand darin, ein Hallenbad mit einem Holztragwerk in Steffisburg zu planen Konzept: War eine Welle. Organisation: Schwimmbad, Räume etc. Rhino Grasshopper: wurde für alle Elemente und alle Phasen des Projektes verwendet. Von der ersten Skizze bis zum letzten Detail. Mein Ziel: Ich wollte alles in Grasshopper erstellen. Zuerst schaute ich nach Vorbildern und deren Arbeitsweise, dabei konnte ich viel von Firmen wie Front Inc. Oder Zaha Hadid Architects lernen. Mein Projekt waren zu gross für eine Skript, also teilte ich die Skripte den einzelnen Funktionen entsprechend: 1x Skript für Tragwerk, 1x Skript für Fassade … Weiter ist es wichtig, die richtige Einstellung zu haben und zu sagen, ja wir versuchen das so. Wenn man gleichgesinnte Freunde hat ist das auch ein Vorteil, da man voneinander lernt. Weiter wurde auch mit GH die Modelle gebaut. Mithilfe von Laser und CNC Maschinen konnte die digitale Prozesskette komplett gedeckt werden.
Hanno Stehling (Design To Production)
From Design to Production - Large Scale Parametric Models in Rhino
Design-to-Production is a consultancy for the digital production of complex designs. The services of Design-to-Production range from consulting for parametric planning, detailing,optimization and digital manufacturing, to the development of parametric CAD models and the implementation of complete digital production chains, from design through fabrication, logistics and assembly.
During the past years, Design-to-Production has successfully worked on projects by renowned architects like Zaha Hadid, Renzo Piano, Daniel Libeskind, SANAA, Shigeru Ban, and UN Studio, including the Mercedes Benz Museum in Stuttgart, the Rolex Learning Center at the EPF Lausanne, and the Centre Pompidou in Metz.
Hanno will give some insight into how Design-to-Production utilizes Rhino to achieve highly detailed fabrication models of those complex structures by setting up a hierarchy of parametric components, including interfaces into structural engineering and fabrication as well as management of issues and general quality control.
Riccardo La Magna & Philipp Längst (str.ucture)
Engineering workflows. Tools and strategies for the design of structures.
The increasing requirements of contemporary design have been accompanied by radical changes in the typical workflow of engineers. The development of CAD and CAE tools has vastly reconfigured the way designers and engineers work and collaborate, leading to a more refined and integrated exchange of data and information. An overview of projects by str.ucture will show how these workflows are managed at multiple levels, from conception, through simulation up to fabrication and construction.
As part of this strategy of workflow integration, a newly developed plugin, Kiwi3d, will be presented. Kiwi3d enriches the CAD design environment of Rhino and Grasshopper with the potentials of Isogeometric Analysis (IGA). Isogeometric Analysis methods unveil significant potentials regarding the computer-aided working background, as they enable to use one consistent mathematical model description (non-uniform ration B-Splines, NURBS) throughout architectural and engineering design phases, while geometry transformations or remodeling (such as meshing) become irrelevant.
Judyta Cichocka (Parametric Architecture)
Digital tools changing the face of the industry
In the last 10 years, the AEC industry has been going through major changes, after the financial
crash of 2008 specialist has been looking for new methods of design and construction.
Parametric tools emerged and become a popular design method for architecture and design
companies. Berlin is a true global city of the XXI century, educating and attracting experts and
engineers from all around the globe. We can clearly observe a movement of data-driven,
environmental and social responsible design that is shaping new design paradigm.
Gregory Quinn (UdK Berlin)
SheltAir - pneumatic falsework for the erection of elastic gridshells
The SheltAir pavilion investigates the use of air-filled cushions to rapidly, safely and cheaply erect beautiful and structurally efficient elastic gridshells for events and humanitarian causes. Scientifically developed by Gregory Quinn as part of his doctoral thesis at the Berlin University of the Arts and exhibited at ANCB The Aedes Metropolitan Laboratory in Berlin.
Elastic gridshells such as Frei Otto's Multihalle in Mannheim are highly efficient structures, able to cover large spans with very little material or embedded energy. The simplicity of these structures lies in their ability to generate beautiful doubly-curved shell surfaces from slender and initially straight beams. While elastic gridshells are efficient in their built-state, the existing methods with which to erect them are usually associated with significant complexity, cost and time. This method makes use of pneumatic falsework (i.e air-filled cushions)and has the potential to greatly increase the speed of construction for large-span shells (i.e. up to 100m in a matter of days), which would have groundbreaking implications on construction costs and efficiency with promising potential for application in rapidly deployable event covers and shelters.
Francesc Salla (Asuni CAD)
VisualARQ 2 - flexible BIM for Rhino and Grasshopper
VisualARQ 2, flexible BIM software for Rhinoceros adds easy modeling of free-form architecture and dynamic project documentation. The new VisualARQ 2 version brings many new features and improvements that will be presented:
Ralf Lindemann (Pilbrow and Partners)
Insourcing
At Pilbrow and Partners we have developed under my leadership an architectural design approach that fully integrates the latest available resources in technology, modelling and data. It has helped us to expand our ambition, reach and capacity.
Design innovation and insight are central to our work and we harness a wide spectrum of evaluation tools to assist in research, appraisal and optimisation.
Over the past years, we have invested in in-house modelling capabilities to provide accurate real-time feedback on development options. Within my research group have developed these capabilities in response to specific project demands, but we are now using the tools routinely across all new jobs in the office. We believe in the power of in-sourcing: developing our own tools and systems gives us an in-depth understanding of the implications of alternative design approaches. We can work faster, with greater accuracy and we can deliver better results for our clients. The opportunity for architects to harness the power of new analytical and data resources is enormous and we believe the practices that do so will thrive.
Rhino and Grasshopper are an integral part of our skill-set and computational prowess and have truly helped to streamline the design process. In this presentation I will show a few of the innovations and technologies we have developed to achieve an enhanced workflow.
Surprise surprise, and other 3D fabrications
Surprise surprise, and other 3D fabrications
Alex Schiftner (ShapeDiver)
A simple way of creating Online 3D Product Configurators using Grasshopper
Custom eCommerce is growing rapidly worldwide. ShapeDiver enables Grasshopper to be used for creating 3D product configurators across different industries that can be integrated into almost any website. In this presentation we show how simple and powerful this concept is. We will present live examples, announce latest features like the bridge to ShapeWays, and provide a future outlook.
Yavor Stoikov (chaosgroup)
Parametric, Meet Realism: Real-time rendering for parametric design with V-Ray 3 for Rhino
When Chaos Group launched V-Ray 3 for Rhino, it set on the path of bringing designers using McNeel's versatile 3D modeling application ever closer to the V-Ray overall experience, power and ease of use – with a twin CPU and GPU engine, Swarm, new materials, section cuts. Yet among the huge array of new features lay an addition, bringing a unique new approach to every parametric workflow – a V-Ray RT component within Grasshopper. Which, to put it simply, means observing your design evolving at any moment, without exiting the parametric design plugin. In real time!
Now with V-Ray 3.6 for Rhino on the horizon, things have evolved even further, which you will witness in detail at an exclusive preview of the new version.
ANGIYOK project
In my presentation I would like to talk about my ANGIYOK project. The poject is a event location with edutainment and bar character. The theme is the polar world and its aspects.
With this project I would like to focus on interior design of "The Arctic Experience" – located in Berlin Mitte.
I will focus on the 1. designfinding (idea and design for the location) and 2. the design freeze (form/ figure) process and 3. design result (complete interior design) we found by this method.
The project will be finished approw in the beginning of Nov 2017 – Opening is now expected in end of November 2017.
http://angiyok.de/de/startseite/
Mirco Becker (Leibniz Universität Hannover)
Bootstrapping Future Architects
Der Vortrag zeigt wie in der Grundlehre des Architekturstudiums an der Leibniz Universität Hannover das Thema der digitalen Methoden vermittelt wird. Unser Ziel ist es in einem Lehrformat für 140 Studenten in überschaubaren Einheiten sowohl Expertise zu vermitteln so wie Appetit auf zukünftige Vertiefung zu wecken. Gemeinschaftlich wird so u.A. an einer Konfiguration von parametrischen Blöcken gearbeitet. Jeder Teilnehmer ist Autor eines Blocks. Dabei werden Themen wie Abwickelbarkeit, Schnittmustererzeugung, Sortierung behandelt. Die Inhalte werden in Vorlesung und aufgabenspezifischen Videos angeboten. Modellen dienen der Überprüft der Ergebnisse, die sich aus den Summe aller Einzelarbeiten zusammensetzen. Im Lauf der Veranstaltung wird die Komplexität der Aufgaben erhöht, so dass sich eine Serie von 3 iterativen Großformen ergibt die jeweils ein spezifisches architektonisches Thema haben.
Marvin Bratke (BART//BRATKE)
Update//Accelerate - Enabling for Resilient Architectures
"Update//Accelerate" takes a look at BART//BRATKE's work as speculative research office and their integration of software in their workflow at the intersection of architecture and mobility, the influence on advancing software and the ability to design for transformative systems. Showing the design and process (Rhino and Grasshopper as enabling tools) for resilient and adaptable architecture systems and installations that can react to the surrounding as dynamic construct with changing needs in real time. The talk will cover the need for adaptive spaces and flexible infrastructure as demands and dynamics of the city change faster than our environment can keep up to and furthermore show workflows how to design non-finite building lifecycles for temporary or nomadic structures and adaptive environments. A prognosis and research on man-machine and machine-machine relationship (automation, self assembly systems, swarm robotic, AI, behavioural assemblies) in speculative design systems and art exhibitions will be elaborated.
Atsuo Nakajima (AppliCraft)
Rhino and Grasshopper in Japan / Drop3D Cloud for Rhino.
AppliCraft is the distributor of McNeel in Japan, and Atsuo will cover how Rhino and Grasshopper are being used there.
Drop3D is cloud application for Rhino, IGES,STL, VRML2.0, obj, read those 3D data format and transform to SVG (Scalable Vector Graphics) on Web site.
c--c glas kriegt die kurve
Architekten freuen sich über über möglichst vielfältig einsetzbare Baustoffe. Beton
lässt sich in beliebige Formen gießen und auch Metalle, Holzwerkstoffe und Kunststoffe
sind sehr vielseitig formbar.
Glas bildet eine Ausnahme: Zwar lässt sich auch Glas thermisch verformen, allerdings
ist der notwendige Prozess langwierig und somit teuer. Bei der Mehrzahl der Hochbau-
Verglasungen passt projektbezogen hergestelltes Biegeglas nicht ins Budget.
Das Produkt-Konzept c–c macht den Werkstoff Glas universell kurvengängig und
basiert auf preiswert vorproduzierten Halbzeugen. Die c–c Profile eignen sich für
Fassaden und andere Outdoor-Verglasungen, Trennwände in Innenäumen, sowie
für temporäre Bauten.
Nicolas Sterling (SPANS associates)
TRANSITIONS: The digital / structural design of the "Grand Théâtre de Rabat" in Morocco (@AKTII) and the Brommy New Footbridge in Berlin (@ SPANS associates)
The presentation will first introduce the digital design and structure delivery of the Grand Theatre de Rabat (under
construction), done within AKTII team in London. The project, designed by Zaha Hadid Architects, includes a 1,800-seat
theatre, a large open-air amphitheatre as part of a national programme of cultural development located on the
Bouregreg River between the ancient twin cities of Rabat and Salé. The complex nature of the programme and the form
demanded an advanced digital design process for the structural design. The most prominent example of the 3D process
is the structural envelope wrapping around the entire building. A highly automated and parametric workflow was set up
creating the geometry of the concrete ribs and shell.
The second part will then introduce the current design development of the Brommy New Footbridge designed by SPANS
associates. The project is a 110m span footbridge along the border of East Side gallery in Berlin. The footbridge is highly
symbolic and monumental, not only a structure crossing the river Spree but a unique opportunity to create a strong link
above the water flow, between East and West in memory of the Berlin Wall. The geometry definition and the structural
design are done in a continuous iterative workflow.
TESSA - Designing complex surfaces from tessellating parts
TESSA ist ein Geometriesystem mit dem man dreiminsionale Flächen mit wiederholenden Elementen beschreiben kann, also eine Art LEGO System für die Architektur. Der Entwicklung liegt die langjährige Arbeit der Entwurfsentwicklung dreidimensionaler Strukturen  sowie das Studium von Algorithmische Techniken zur Formgenerierung und Selektion zugrunde.
Designing architectural surfaces which are complex and aesthetically pleasing yet simple and economical to construct is a major challenge in the engineering design industry. TESSA addresses this by allowing complex surfaces to be realised from constrained libraries of customised, tessellating parts.
Alexander Hollberg (CAALA GmbH)
Parametrische Lebenszyklusanalyse in der Cloud
Architekten und Planer beeinflussen in einer Planungszeit von einigen Monaten maßgeblich die Umweltwirkungen, wie Ressourcen- und Energiebedarf oder Treibhausgasemissionen, die ein Gebäude innerhalb der nächsten 50 oder 100 Jahre verursachen wird. Im Gegensatz zu Fachplanern sind Architekten meist bereits von Beginn der frühen Phasen, bei denen das Optimierungspotential am größten ist, an der Planung beteiligt. Daher haben sie die Möglichkeit die Umweltwirkungen von Gebäuden deutlich zu reduzieren. Die Lebenszyklusanalyse oder Ökobilanzierung ermöglicht es, Gebäude ganzheitlich für den gesamten Lebenszyklus ökologisch zu bewerten und sie wird unter anderem für die Nachhaltigkeitszertifizierung von Gebäuden genutzt. Allerdings wird sie aufgrund ihrer Komplexität zurzeit nicht im architektonischen Entwurfsprozess angewendet. Der Einsatz digitaler Werkzeuge wie CAALA erlaubt es nun in Echtzeit den Lebenszyklus inklusive Energiebedarf im Betrieb und Herstellung, Austausch und Entsorgung von Materialien in Echtzeit parallel zum Entwurfsprozess berechnen zu lassen. Dadurch können Gebäudeentwürfe intuitiv und effizient ganzheitlich energetisch und ökologisch optimiert werden. In dem Vortrag wird die Arbeitsweise mit CAALA an ausgewählten Projekten vorgestellt. Darüber hinaus wird deutlich, wie eine in der akademischen Welt entwickelte Methode mit Rhino und Grasshopper anwendbar gemacht wurde und nun durch ein Startup in die Praxis gebracht wird.
Daniel Valencia Ferrá (UdK Berlin)
Cerametrics - Parametric 3D Ceramics
3D Printing Clay is becoming the fourth way to deal with ceramic materials… After hand moulded clay, thrown at the potter´s wheel and cast moulded, additive technology is creating a new field of material transformation, which results are currently being experimented and brought to discussion.
Ceramic materials belong to human History since the Paleolithic Era and its production has been adapted by every culture upon the different technological advances. The digitalisation of the Industry also known as 4th Industrial revolution is meant to influence every aspect of human production, creating improved working strategies: replacing mass production for mass customisation. Relocating factory workers to co-working hubs where digital Crafts are emerging.
As part of my BA Thesis I developed Cerametrics: 3D parametric ceramics. A way to create a digital craft. Sequences of syntactical instructions are interpreted by the clay printer nozzle to geometries, where the complex digital design turns into a natural earth material.
http://www.danielvalenciaferra.com/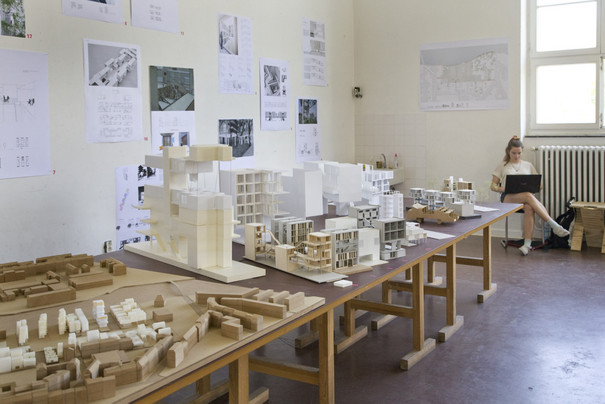 Universität der Künste Berlin
Hardenbergstraße 33, 10623 Berlin
Conference room: 312/313 (3rd floor)
Exhibitors room: 310 (3rd floor)

Die UdK Berlin zählt zu den größten, vielseitigsten und traditionsreichsten künstlerischen Hochschulen der Welt. Das Lehrangebot der Fakultäten Bildende Kunst, Gestaltung, Musik und Darstellende Kunst sowie des Zentralinstituts für Weiterbildung/ Berlin Career College umfasst in über 70 Studiengängen das ganze Spektrum der Künste und der auf sie bezogenen Wissenschaften. Mit dem Promotions- und Habilitationsrecht gehört die UdK Berlin darüber hinaus zu den wenigen künstlerischen Hochschulen Deutschlands mit Universitätsstatus. Was wenige wissen: Auch Kunst- und Musiklehrerinnen und -lehrer werden an der UdK Berlin ausgebildet. Die UdK Berlin ist, neben der Uni Potsdam, die einzige Hochschule in Berlin und Brandenburg, an der man diese Fächer auf Lehramt studieren kann.